Refresh your knowledge of English grammar, feel prepared for the classroom.
A professional development course for those tricky grammar lessons.
How To Teach Grammar
20hr How To Teach Grammar Course
Learn how to teach grammar with this short course designed to help you become a grammar pro!
Loved by TEFL schools and employers worldwide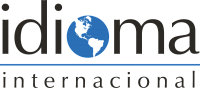 Musts for teaching grammar

Build your subject knowledge

Open to anyone

Study any time and from anywhere in the world!

Cover your bases

This course helps you understand how to teach grammar to different age groups

E-book

Includes bonus Lesson Planning E-Book on course completion to get you ready for teaching

Value for money

Unbeatable value at only £45 for a limited time

Teach grammar successfully

Find out what works in grammar teaching

Handy checklist

Tenses, word classes and sentence parts summarized

Trusted

Over 93% of reviewers recommend TEFL UK. We are trusted by over 50,000 students

Ongoing access

Lifetime access to learning resources
Our promise
TEFL UK support Concern Worldwide and we believe in ending extreme poverty whatever it takes. We will donate £2 from the sale of every course in 2023 to directly benefit Concern's education programmes. Find out more
Quickly share your certificate
Easy certificate access via online portal - all certificates have unique QR codes

International accreditation
Officially accredited TEFL qualification
Employment opportunities
Get hired for more teaching jobs
Flexible learning
Study on laptop, tablet or mobile
Use content anytime
Lifetime access to course materials
Leading expert network
Written by experienced and highly qualified TEFL teachers
Develop your skills
Includes reflective personal development plan
I completed a 150hr TEFL course which I found very relevant as I have been able to use the lessons I learnt in my classes . I continue to refer to the course material whenever I face challenges with lessons. Navigation of the course was simple and easy and I could go over a lesson as many times as I wanted if I needed to. What I liked most about the course is that I could study at my own pace and complete the course in my own time. I have been talking to my friends about this certification ever since I completed my course. It is worth the time and money.

Best EFL Teacher Training Provider
TEFL UK are proud to be crowned 2022 winners of the Best EFL Teacher Training Provider - UK in the Acquisition International Business Excellence Awards.
Course itinerary
All modules for the 20 hour How To Teach Grammar course
2
Word Classes, Tenses and Sentences
3
Different Approaches to Teaching Grammar
4
Teaching Grammar to Different Age Groups
All TEFL UK courses are UK government recognized
To use documents outside of the UK, it is required that they pass official checks and are able to receive government stamps from at least the Foreign, Commonwealth and Development Office (FCDO) for your work abroad visa. This procedure ensures that the document is legitimate and will be legally recognised in your destination country. All TEFL courses with TEFL UK meet this requirement, allowing you peace of mind that your TEFL certificate will be accepted internationally.
UKRLP and FCDO approved
We are fully accredited, a member of the UK Register of Learning Providers (Reg. #10036852) and our course allows you to teach anywhere in the world.

We are also FCDO (Foreign Commonwealth and Development Office) approved. All TEFL UK certificates can be legalized, notarized and authenticated for international visa application purposes (including for China).​ Check out our frequently asked questions for more info.
Is this the right course for me?
Great for brushing up your skills on grammar and how to teach it
Open to anybody
No experience required
Free lesson planning ebook
With every TEFL UK course we'll include a free lesson plan ebook. Ready to use lesson plan ideas when you need them!
FAQs
Some essential points to remember when teaching English grammar include developing your own subject expertise, ensure plenty of in class talk time, teach the grammar point in context and make it fun!

The form of sentences is directly related to some of the most basic and important English grammatical principles. A singular subject requires a singular predicate, according to these principles. We can envision this as an entire thought must be expressed in a sentence.

To demonstrate how grammar is employed, use examples from literature and popular writing. This could be a good approach to teaching grammar. Students can pick and select the texts or stories they want to use. The pupils will find the lesson more engaging as a result of this. It's important to try and keep the context of learning relevant to student interests.

Drills and exercises can be used to teach grammar. The teacher monitors and provides corrective feedback. A good idea might be to make a list of common errors and feed these back to class at the end of the session to avoid too many interruptions to the flow of the lesson. The key to success is variety, use lots of different resources to drill the grammar point, also diagram the sentence structure on the board so that students can visually refer back to it when they need to.

First, you need to introduce the material to the students, this can be done through a warmer or game activity. Then you need to practice, practice, practice! Get students to read or say the sentence and gently reinforce the word order rule of subject + verb + object to them as they do this. After students have had chance to practice, you can review again using the whiteboard and pointing out the rule to your students. Finally, it's time for the students to produce. Get them to make up some sentences following the word order rule. Feedback to class and perhaps incorporate another game at the end of the session to reinforce the point.
Did you know?
TEFL UK have supported over 5,000 teachers into TEFL teaching jobs around the world. We are committed to providing you with a dedicated, friendly and completely free job placement service.
Book now
Get started today! Sign up and your 20hr How To Teach Grammar Course Course will be activated within minutes.
Share this page