240hr Combined TEFL with 20 Hour In Class Teaching Practicum
Learn how to teach English to children and adults with confidence. Our 240 hour Combined TEFL Course provides you with the ultimate preparation for an Online or international teaching career. 💻🗺️
TEFL Course
240hr Combined TEFL
240 hours of blended learning, including online study and real teaching practice
Loved by TEFL schools and employers worldwide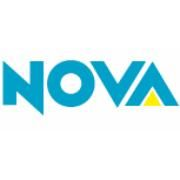 Success

Our biggest TEFL course yet is your roadmap to success as a TEFL teacher

Supercharge

Learn how to supercharge student performance and maximize engagement in your classroom

Fast-track

Fast-track your TEFL teaching career with this standout qualification

Practical

Teaches you practical ways to utilize resources effectively and why planning is crucial

Theory, practice, test

Combine theory with practice and test what you learn with 20 hours of live teaching to ESL learners

Jobs

Access 1,000s of International and Work From Home TEFL job opportunities

Trusted

Over 93% of reviewers recommend TEFL UK. We are trusted by over 50,000 students

Qualification

Internationally accepted qualification with free job placement service to our TEFL graduates

E-book

Includes bonus Lesson Planning E-Book on TEFL course completion to get you ready for teaching

Open

Course open to anyone. Study at your own pace from anywhere in the world

Start today

Over 1 billion people are learning English and so demand for English teachers is huge! Start a new career today

Support

Support with arranging your teaching practice sessions

Value

Unbeatable value at only £349 for limited time

Stand with Ukraine

Includes optional teaching practice with relocating Ukrainian refugees
Our Promise
TEFL UK support Concern Worldwide and we believe in ending extreme poverty whatever it takes. We will donate £2 from the sale of every course in 2023 to directly benefit Concern's education programmes. Find out more
Quickly share your certificate
Easy certificate access via online portal - all certificates have unique QR codes

International accreditation
Officially accredited TEFL qualification
Employment opportunities
Get hired for more teaching jobs
Use content anytime
Lifetime access to course materials
Flexible learning
Study on laptop, tablet or mobile
Varied learning materials
Tutor led video presentation
Support with Practicum
Assistance to arrange your Teaching Practice with ESL learners
I am happy that I took the course. Everything in the course study is rather easy to retain with reading through the chapters and taking your time on the exam questions. The certificates really do help with job offers.
Best EFL Teacher Training Provider
TEFL UK are proud to be crowned 2022 winners of the Best EFL Teacher Training Provider - UK in the Acquisition International Business Excellence Awards.
Course itinerary
All modules for the 240 hour Combined TEFL course
1
Starting Your TEFL Journey
5
Using Games & Controlled Practise
6
Lexis, Phonology and Functional language
7
Receptive Skills: Listening
8
Receptive Skills – Reading
9
Productive Skills: Speaking (and Vocabulary)
10
Productive Skills: Writing
11
Grammar Plus + DVD Lesson
14
Teaching Large Classes Video Module
15
Teaching Exam Classes in Different Ways
18
The Business English Arena
20
Planning, Designing and Delivering your Business English Course
21
Teaching Business English Speaking Skills
22
Teaching Business English Writing Skills
23
Teaching Business English Online
24
20 hour In Class Teaching Practicum with Real Students
All TEFL UK courses are UK government recognized
To use documents outside of the UK, it is required that they pass official checks and are able to receive government stamps from at least the Foreign, Commonwealth and Development Office (FCDO) for your work abroad visa. This procedure ensures that the document is legitimate and will be legally recognised in your destination country. All TEFL courses with TEFL UK meet this requirement, allowing you peace of mind that your TEFL certificate will be accepted internationally.
UKRLP and FCDO approved
We are fully accredited, a member of the UK Register of Learning Providers (Reg. #10036852) and our course allows you to teach anywhere in the world.

We are also FCDO (Foreign Commonwealth and Development Office) approved. All TEFL UK certificates can be legalized, notarized and authenticated for international visa application purposes (including for China).​ Check out our frequently asked questions for more info.
How does the Practicum work?
Check out our 20 hour Teaching Practicum guide here to see how it works.
Free lesson planning ebook
With every TEFL UK course we'll include a free lesson plan ebook. Ready to use lesson plan ideas when you need them!
FAQs
This course is 240 hours in length, giving you the opportunity to learn all the high-quality material that is provided to a level at which you can be successful and confident in the classroom. By the end of 240 hours of blended learning, including online study and real teaching practice, you will graduate with an officially accredited TEFL qualification.

Do you have a passion for working with people, a desire to make a difference and a strong appetite for knowledge? If so, this cost-effective qualification provides the perfect training for anyone who aspires to teach English as a foreign language. By completing our 240 hour TEFL course, we are sure that you will feel confident, positive and energized for your next teaching position.

The 240 hour combined TEFL course is very popular with students due to the opportunities that are available once you graduate. When you obtain your officially accredited TEFL qualification, there are a multitude of employment possibilities, giving you the freedom to travel to any corner of the globe to teach or allowing you to pursue employment as an English teacher online from home.

Teaching English as a foreign language is a popular career path. Achieving this qualification will help you enhance your CV, apply for jobs worldwide and increase your employability in the international teaching arena. Yes, this qualification is that well regarded!

The advantage of taking this 240 hour TEFL course online is that you need no prior qualifications in order to participate and no prior teaching experience is required. By the end of the course, will have learned a wide range of valuable employability skills in TEFL. Priced at only £349, it is easy to see why we are trusted by over 50,000 students, with 93% recommending us and recognition as an award winner in the Travel Study sector of the Travel and Hospitality Awards.

Our tutors are highly skilled and experienced in what they do, meaning no matter what your background is, we are ready to support you in any way that you need. So take a look at what our 240 hour TEFL course has to offer today!
Did you know?
TEFL UK have 2,500+ full / part time work from home teaching jobs available every month and we offer a free job placement service to our graduates.
Book now
Get started today! Sign up and your 240hr Combined TEFL Course will be activated within minutes.
Share this page