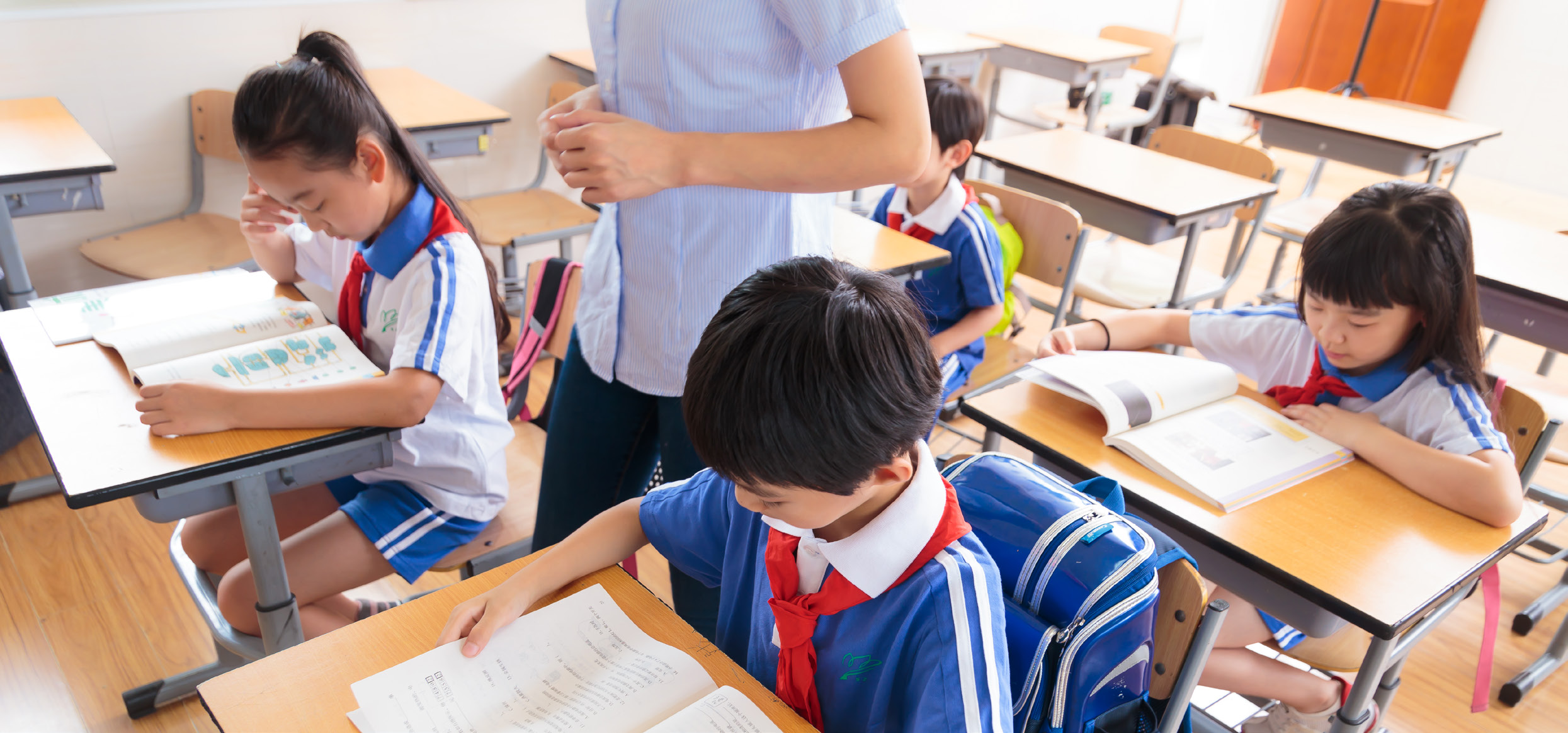 Teach in China with the TEC Graduate Program
We are looking for talented teachers. Come work with us in Shanghai!
We are looking for graduates to teach in Shanghai with TEC
If you'd like to gain TEFL experience in China's showcase city, receive plenty of training and orientation, make new connections and also get to grips with Shanghai living, this is the program for you!
Benefits
What to expect from teaching jobs in Shanghai
13,000 RMB(£1,500/ $1,900/ €1,700) - 15,000 RMB(£1,700/ $ 2,200/ € 2,000) monthly salary

Free shared apartment or housing allowance throughout the year

6000 RMB flight ticket allowance upon completion of contract

Legal working visa and residence permit provided

All public holidays during the contract term with payment

1 week winter break and 1 week summer break per year

Health insurance

Start anytime
5 reasons...
5 reasons teaching in Shanghai could be for you!
There are plenty of positions to choose from
Teach ages from pre-school/kindergarten upwards. Monday to Friday schedule, weekends are free to enjoy!
Shanghai is truly a world city
And offers a huge number of attractions and experiences for the intrepid TEFL teacher
There is a large expat community living in Shanghai
Meaning it's easy to meet new friends and connect with lots of other teachers
Chinese students value their English teachers
You will be treated with respect and kindness wherever you go
Shanghai has a world class metro system
So it's easy to hop around the city, soaking up the vibrant and chilled districts in equal measure!
Expand your TEFL horizons and teach in Shanghai!
Your role will be to teach English to young Chinese learners, from 3 - 18 year olds (choose the level that suits you)
Prep class
Join school meetings or English education related curricular activities
Feedback student progress to parents
Be part of a team and gain experience of China's education system
Contribute to school development
Share your knowledge and have fun!
What is the work schedule for teaching jobs in Shanghai?
Teach Mon - Fri (no weekends) 08h00 - 17h00
40 hours per week (max 25 teaching hours / 15 office hours)
Around 15 - 20 students per class with 1 Chinese assistant
Be an English teacher in Shanghai with TEC
With more than nine years of experience in foreign teachers placement, SMCC is an expert in the management of foreign teachers, recruitment, teaching training, placement, providing educational internships in China, orientation in China, teaching in China, and home stay in China.
TEFL jobs in Shanghai come with lots of support including
Airport pick up
Assistance with Sim card registration
Assistance with opening a Chinese bank account
Help with accommodation
Registration at Head Office
Ongoing in country support
Orientation
Requirements
Fluent English speakers
Bachelor's degree
TEFL certificate (can apply with TEFL pending)
Criminal Background Check
Excellent command of the English language, both written and spoken
Friendly and active personality
Willing to learn and experience a new culture
Ready for an adventure?
If you'd like to spend one year teaching English in Shanghai, simply fill out below registration form and we'll get right back!
Apply now
Simply fill out this form and we'll get straight back to you. If you have any questions you can always email us at [email protected]
Share this page