Teach English Online to adults and government projects, Costa Rica
Work remotely or join our in-country team and teach English to Costa Rican adults, corporate professionals and technical high school students.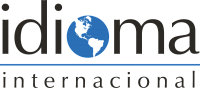 Change lives through teaching English online
Help to develop students' English language skills and provide a gateway for job opportunities in the Costa Rican economy. Take advantage of this fantastic opportunity to teach corporate executives, technical high school students, and government-sponsored scholarship recipients.
Benefits
Get paid to teach English online from home
Shorter contract

6 month contract

Nice schedule

Flexible class schedules in a convenient UTC-6 time zone

Full support

In-depth onboard training

Professional materials

Company email address and digital access to all educational materials

Mentoring

Trainers can participate in a mentor programme and receive free professional development help

Free workshops

Bimonthly Professional Development Workshops at no cost to trainers

Teacher care

One-hour monthly support meeting with supervisors

Supplement your income

Additional earning opportunities through Curriculum Department or BELT Language Evaluation Department available

Travel potential

Relocation to Costa Rica job opportunities

Earn

Up to $1150 monthly
Teach English online to adults and high school students
Work from anywhere!
Your students: adult students, business professionals, and technical high school students in Costa Rica.
Your classes: all sessions are held on the virtual platform, which eliminates the need for travel and allows you to work from anywhere!
Your teaching day: Preparing for class by studying and customising the curriculum to meet the requirements of students (all lesson plans and materials provided at no cost to the trainer). Keeping track of attendance and grades on the virtual school platform on a regular basis.
Requirements for teaching English online
Be a Native English-speaker

TEFL/ ESL/ CELTA Certificate - don't have TEFL? Book your TEFL course now
Committed to fulfilling a six-month contract
Bachelor's degree, preferably in the field of Education
Technological competence
Personal laptop with audio/ video, working headset, and microphone
30 MBS of Internet or higher
Supporting English education in Costa Rica
Idioma Internacional is a language institute that has been delivering quality teaching and communicative solutions to businesses in the Central Valley for over 20 years. Their devoted team of highly educated professors travel to local and multinational firms around the Central Valley to provide top-notch business English training to their employees. They also manage an account with a Costa Rican non-governmental organisation that permits them to give scholarship-based classes to high school students.